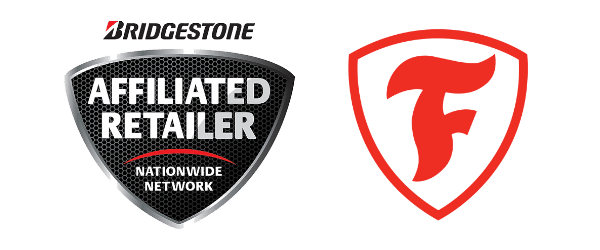 huge tire selection
competitive pricing
nationwide warranty
same day availability
All-Terrain Tires in Apopka, FL
Greetings, fellow adventurers from Apopka, FL! Ever heard the open roads and the wild trails calling out to you? At Freedom Tire & Automotive, we know that yearning all too well. And guess what?
It's often the tires that bridge the conversation between you and the terrains awaiting your tread. Today, let's journey into the world of all-terrain tires and discover how they can redefine your driving escapades, both in the urban jungle and in the heart of nature.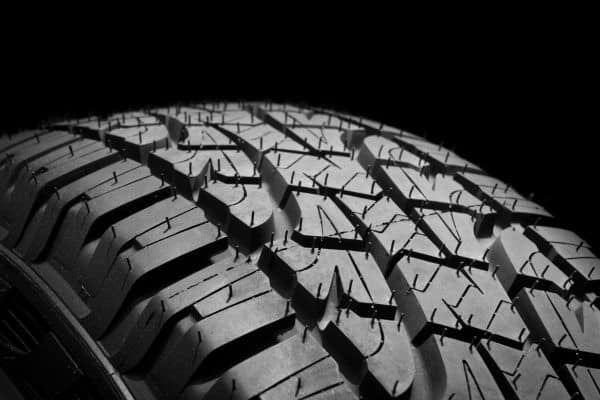 Understanding All-Terrain Tires
All-terrain tires are like your trustworthy companions that don't flinch whether you're cruising on highways or trailblazing through muddy tracks. With a blend of robust tread design and durable construction, they promise a balanced performance on various terrains.
And when winter descends with its snowy blanket, these tires step up to offer a commendable grip, making your ride safe and enjoyable.
Exploring the Best All-Terrain Tires for Different Needs
Whether you pilot a sturdy truck or a sleek SUV, the right all-terrain tires can make all the difference. For the truck enthusiasts among us, we have seen some tires earning rave reviews for their ruggedness and reliability.
And for those muddy adventures, there are certain all-terrain tires that stand out, ensuring you tackle the slush with a confident grin.
Navigating Through Tire Types: LT, AT, and MT
Now, diving a bit into the alphabet soup of tires, let's unravel the differences.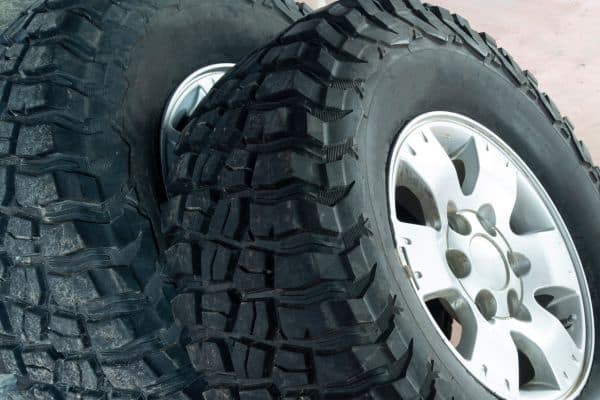 All-Terrain (AT) tires
are your middle ground, offering a blend of the on-road civility and off-road capability.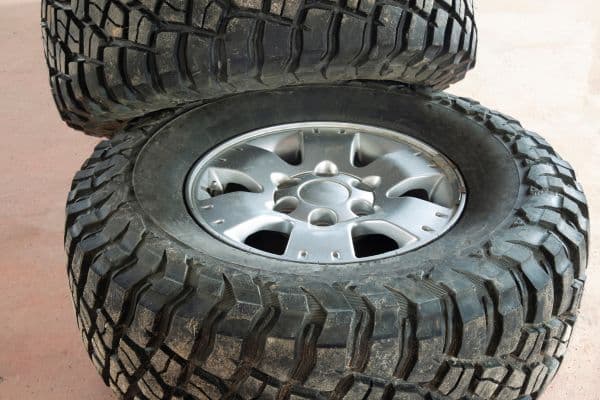 Mud-Terrain (MT) tires? They are the wildlings, born to conquer muddy and rocky landscapes. Depending on your drive appetite and your vehicle's specs, the choice could swing any way.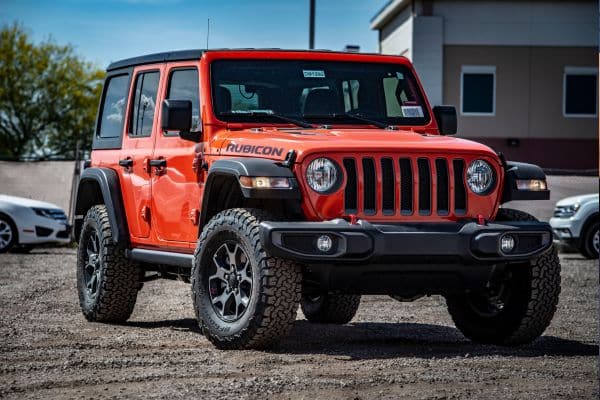 Versatility of Off-Road Tires: SUVs and Trucks
Worried if off-road tires are a good match for your SUV or truck? Fear not! These tires are designed to play well with both, amplifying their inherent adventurous spirit.
Whether cruising downtown or exploring the unknown, the versatility of off-road tires shines through, promising a journey as exciting as the destination.
Fuel Efficiency and All-Terrain Tires
A common myth is that all-terrain tires are gas guzzlers. However, with advancements in tire technology, the fuel efficiency gap has narrowed. While they might sip a tad more fuel than their all-season siblings, the difference isn't a deal-breaker. Plus, a few mindful driving habits can help you keep the gas bills in check.
All-Terrain vs All-Season Tires: A Winter Driving Perspective
When snowflakes start adorning the roads, the debate often veers towards all-terrain and all-season tires. While all-season tires are jack-of-all-trades, all-terrain tires bring in a level of ruggedness that's reassuring when the roads get slippery and tricky.
Conclusion
The tales of tires go beyond the rubber meeting the road. It's about embracing the adventurer in you and ensuring your vehicle is equipped to script those thrilling stories. At Freedom Tire & Automotive, we are here to guide you through the tire trails. With a rich array of all-terrain tires and a team passionate about driving adventures, your quest for the perfect tires ends here. So, why wait? Drop by at 1440 E Semoran Blvd Ste 101, Apopka, FL 32703 or explore our tire collection online at Freedom Tire & Automotive. Your adventure awaits, and we are thrilled to be a part of it!
Proud to serve

Apopka, Altamonte Springs, & Ocoee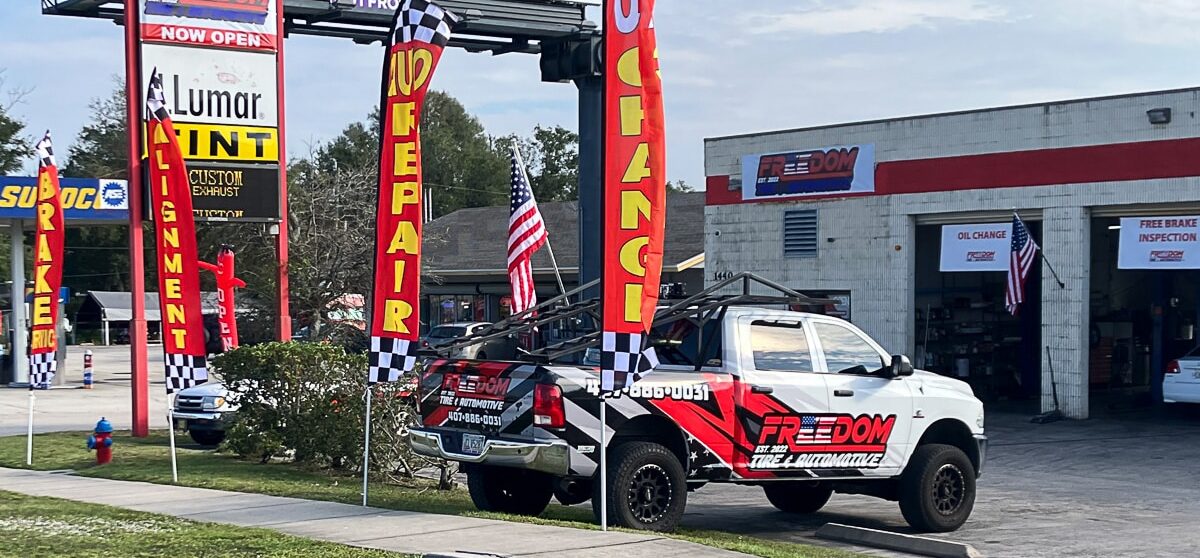 Visit Us At
1440 E SEMORAN BLVD STE 101

 

APOPKA, FL 32703
Our team has extensive knowledge of all makes and models of cars, so you can trust us to provide you with superior service every time. Plus, our staff is always up-to-date on the latest advances in automotive technology so that we can diagnose any issues quickly and accurately.
We also pride ourself on delivering outstanding customer service. We know how frustrating it can be when something goes wrong with your car or truck, so we strive to make each visit as hassle-free as possible. We'll explain our services, so you understand exactly what's going on with your vehicle before any work is done. And if there are any issues with our services or products, our team will quickly provide a solution or refund without any hassle.
At Freedom Tire & Automotive, we believe everyone deserves reliable automotive care at an affordable price – that's why we offer competitively priced oil changes with top-notch service from experienced technicians using only the best quality parts. Visit us today if you're in Florida and need an oil change! Our friendly staff will be happy to answer any questions you may have about our services or help you choose the right type of oil for your vehicle's needs. Let us help keep your car running smoothly!