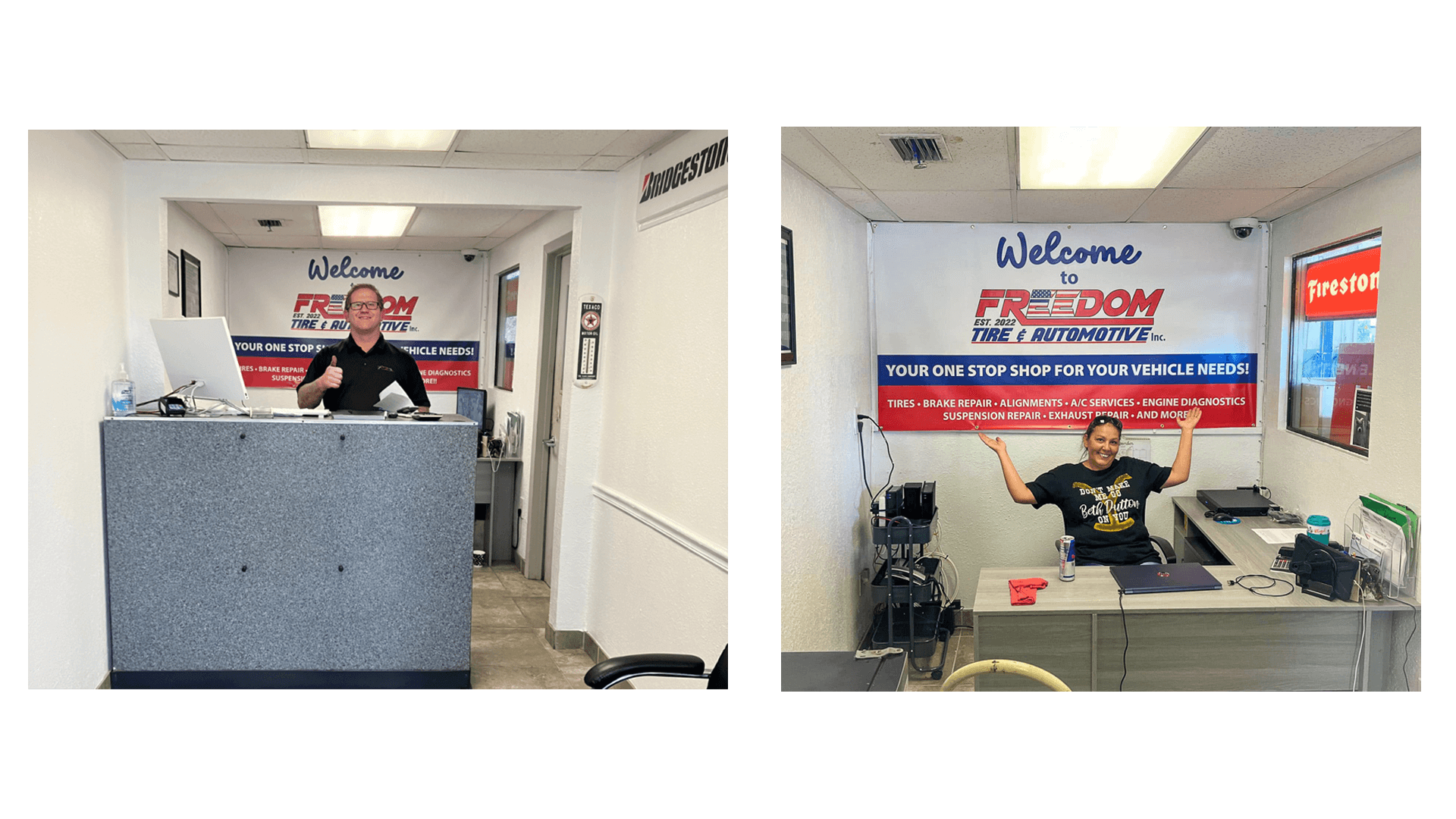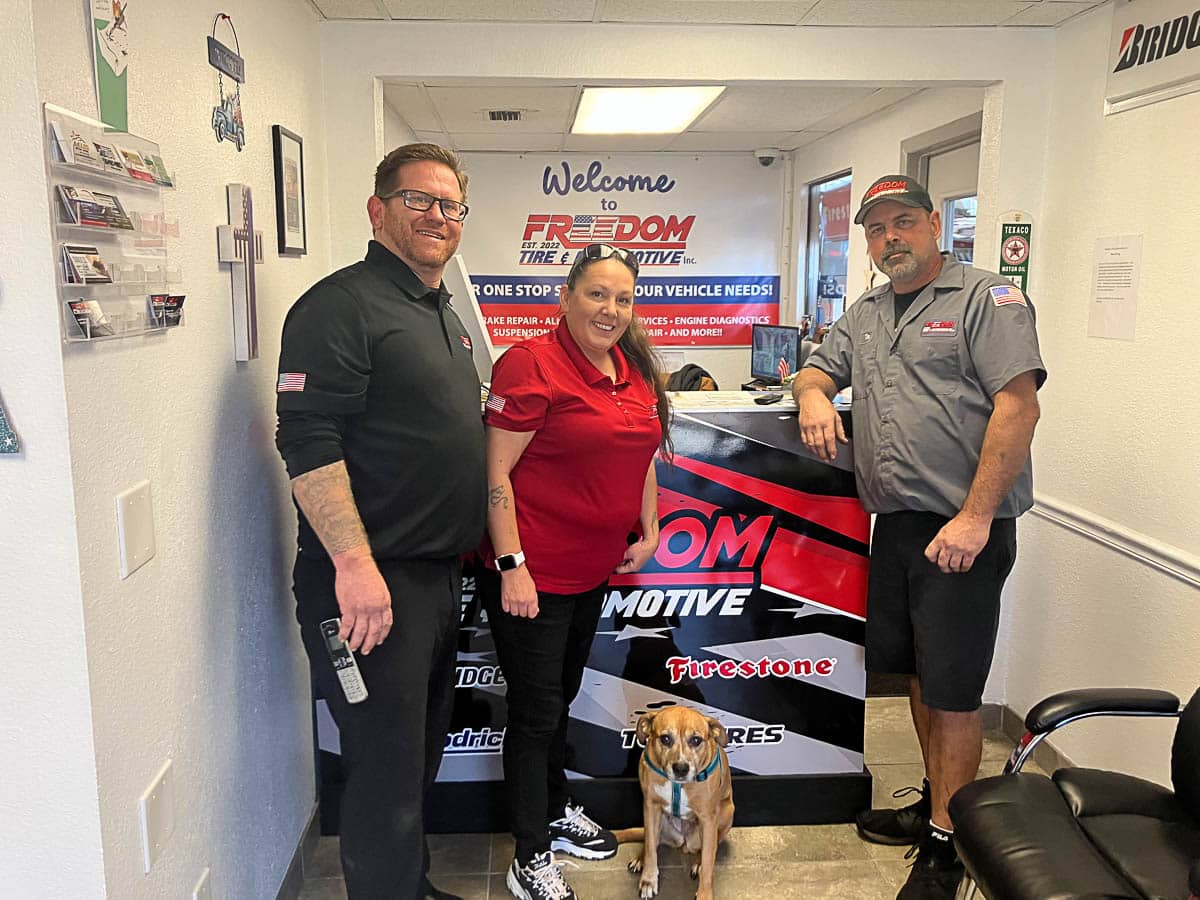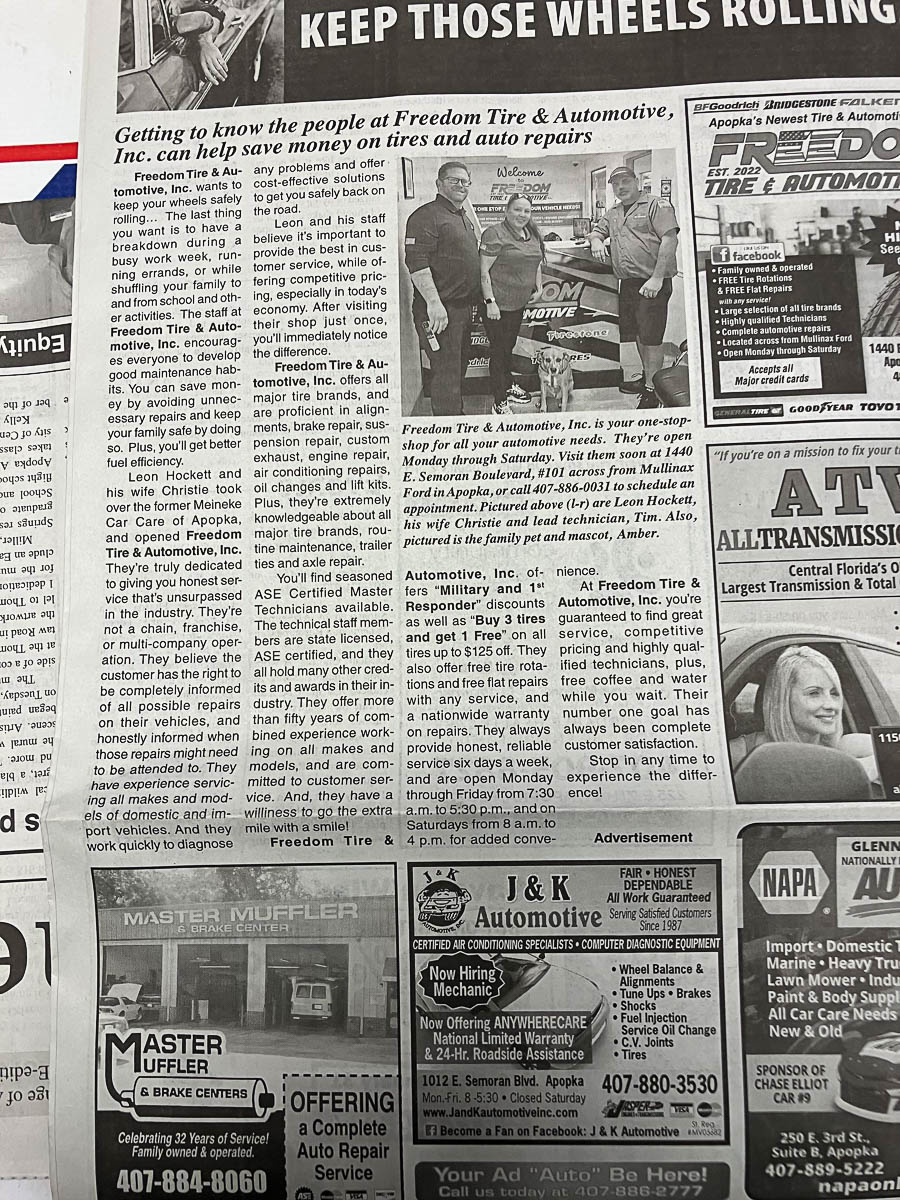 We are excited to be able to provide the Apopka area with quality tire and automotive service. We have over 50 years of combined experience in the tire and automotive industry and we have worked for all major tire brands over the last 20 years in various positions from technician to store manager to owner. We have learned best practices and we feel we are well positioned to offer better customer service at a more competitive price than the large retailers.
We love the vibrant feel of Apopka and are proud to call it home. We believe that our experience and commitment to quality will allow us to provide the best possible service to our customers. If for any reason we fail to meet your expectations, please call us so we can correct the situation. We look forward to many more years of serving the community and providing top-notch tire and automotive services. Thank you for considering us for your automotive needs.
You can be assured that we will work hard to earn your business and keep you as a satisfied customer. Visit us today for all your automotive needs! 
Leon and Christie Hockett
Owners, Freedom Tire & Automotive
The Customer Always Comes First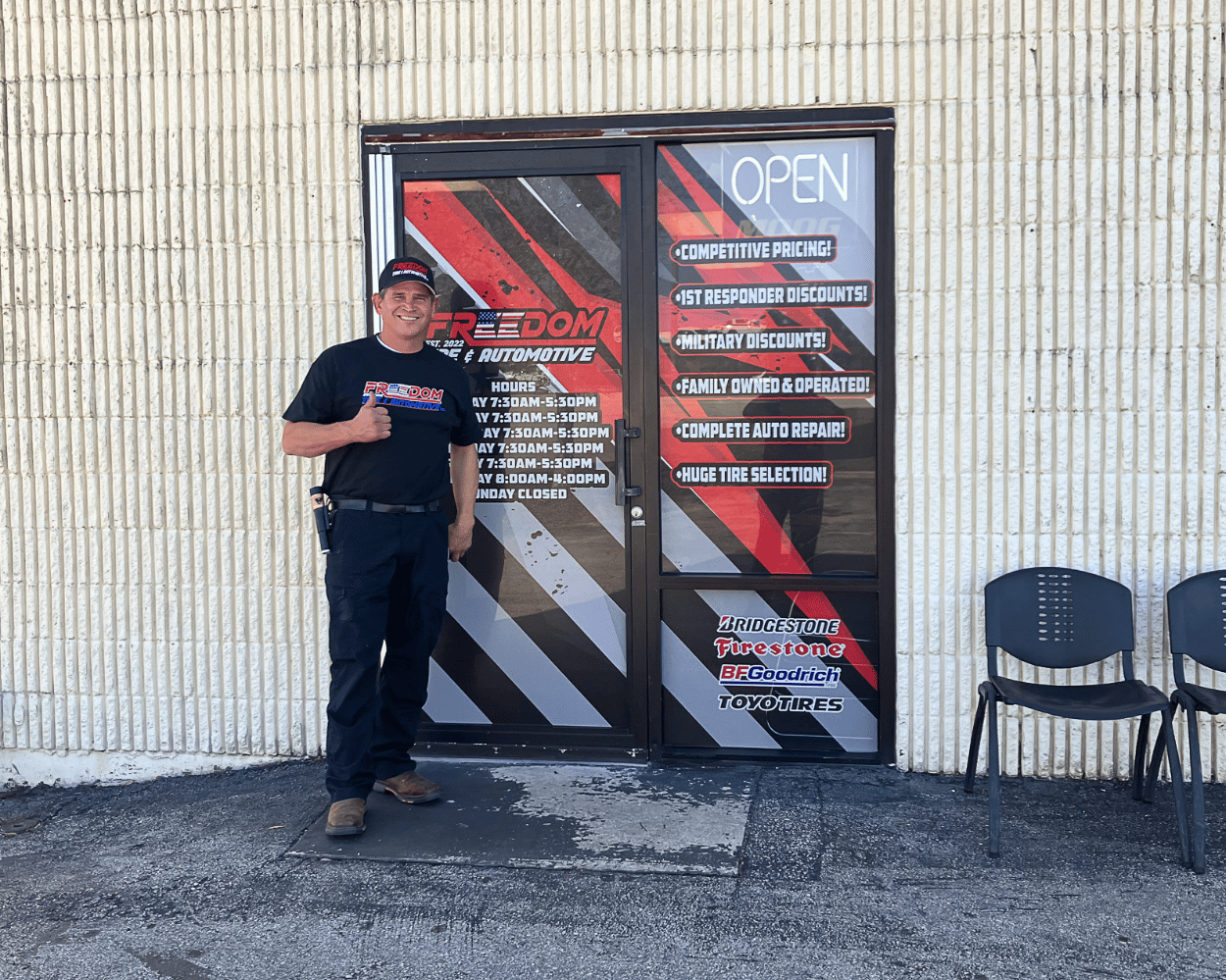 At our business, you the customer always comes first. We pride ourselves on providing the best possible service to each and every one of our guests. Whether you're coming in for a quick purchase or you need assistance with something more complex, we will always take the time to ensure that you are treated fairly and promptly. We understand that your satisfaction is essential to our success, and we will work hard to ensure that you have a positive experience every time you visit us. Thank you for choosing our business, and we look forward to serving you in the future.