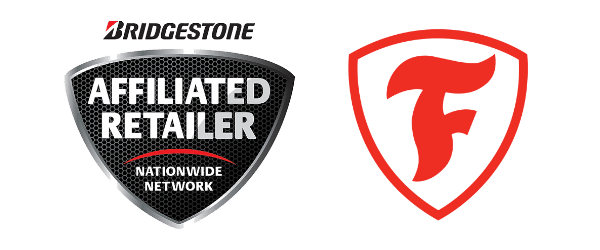 Car A/C Repair & Recharge Service in Apopka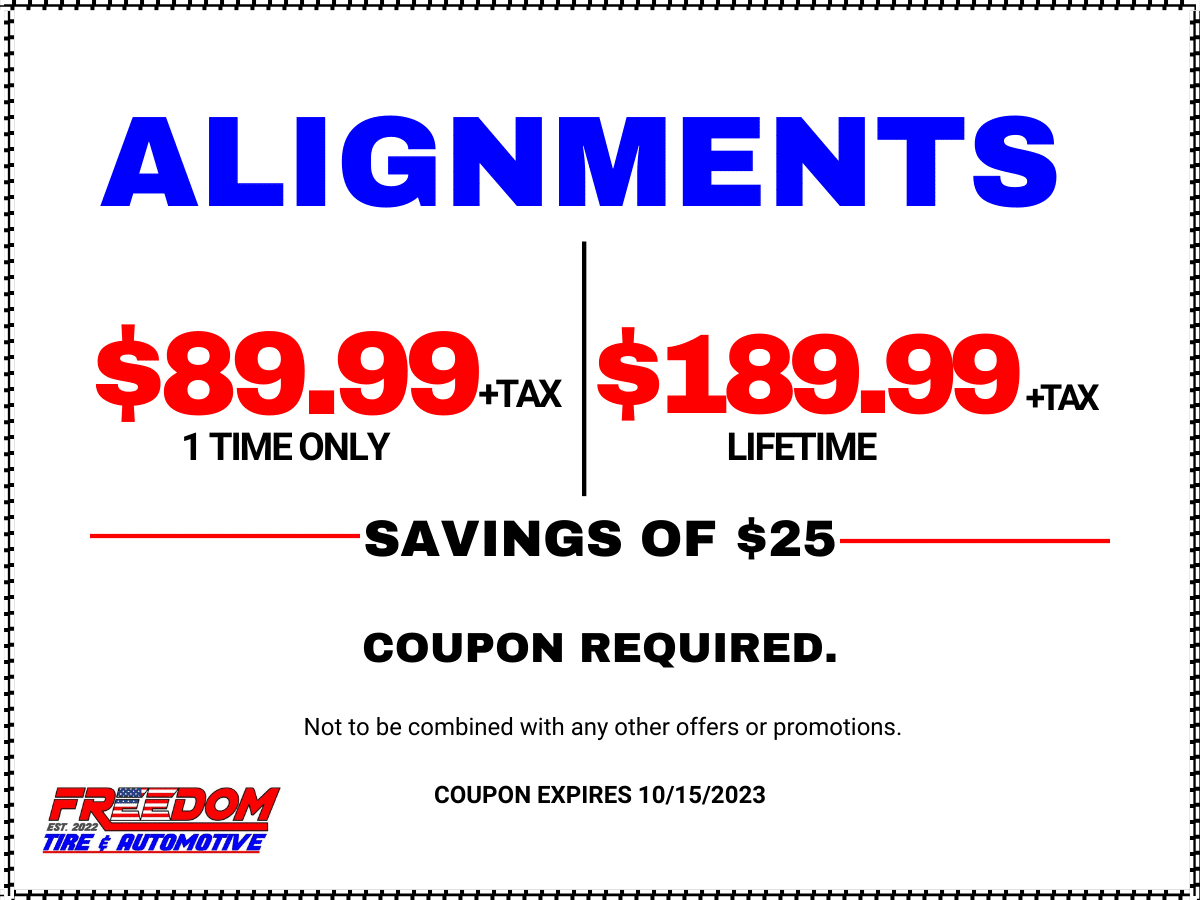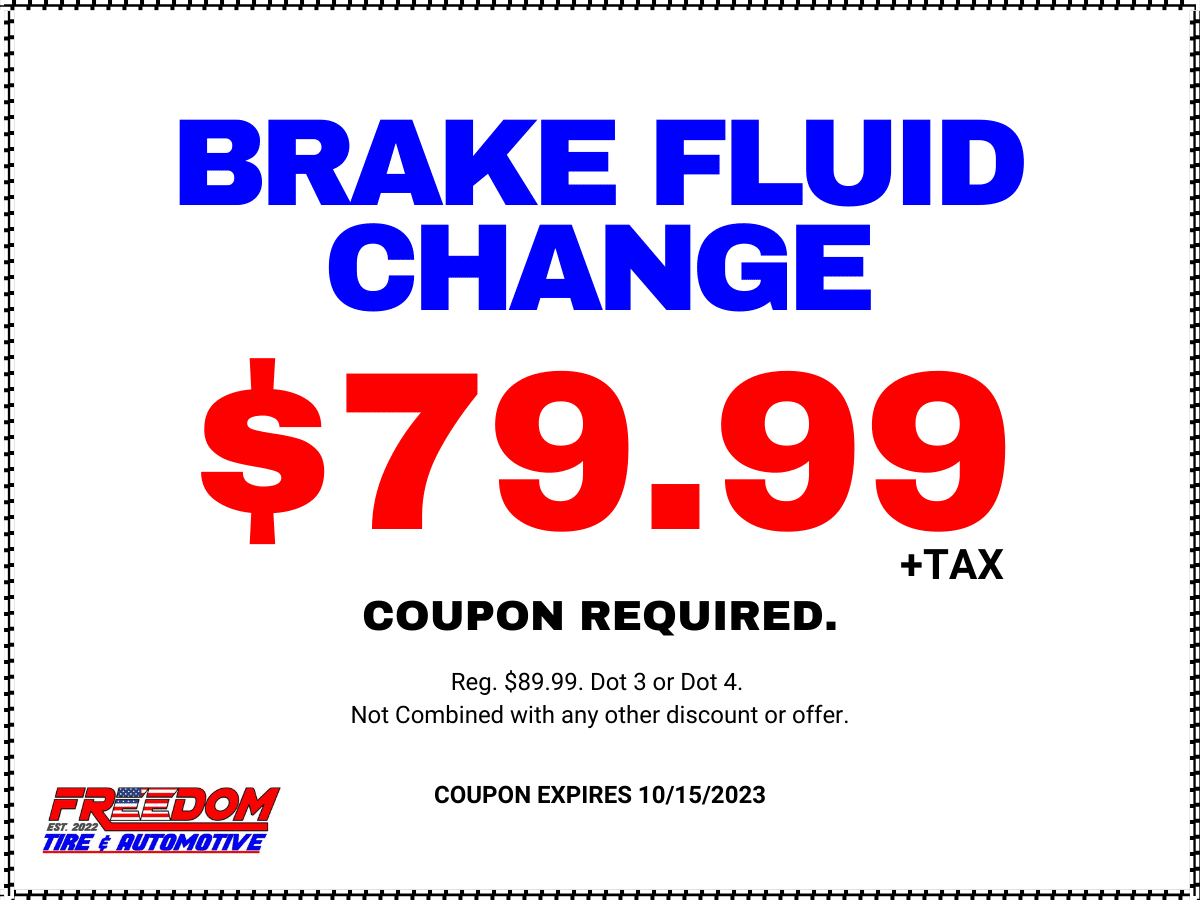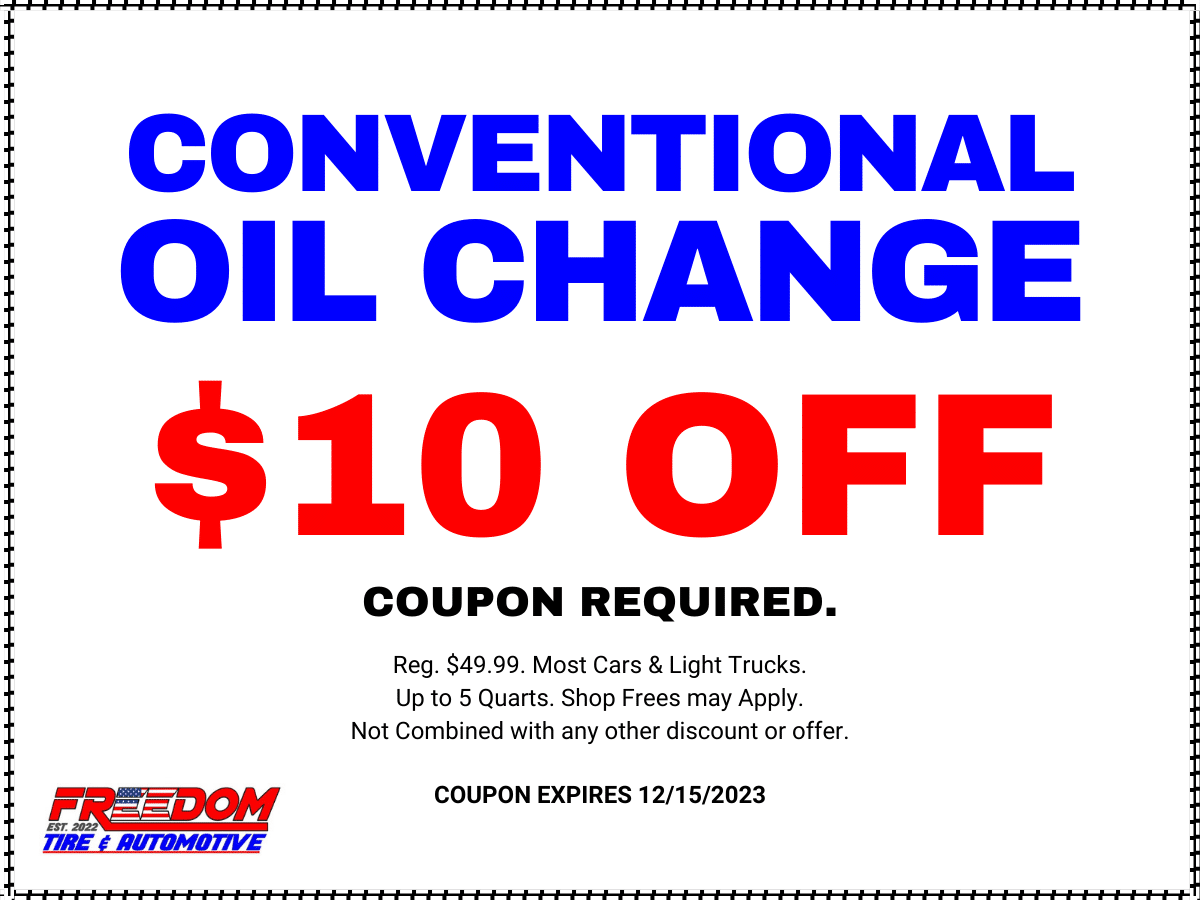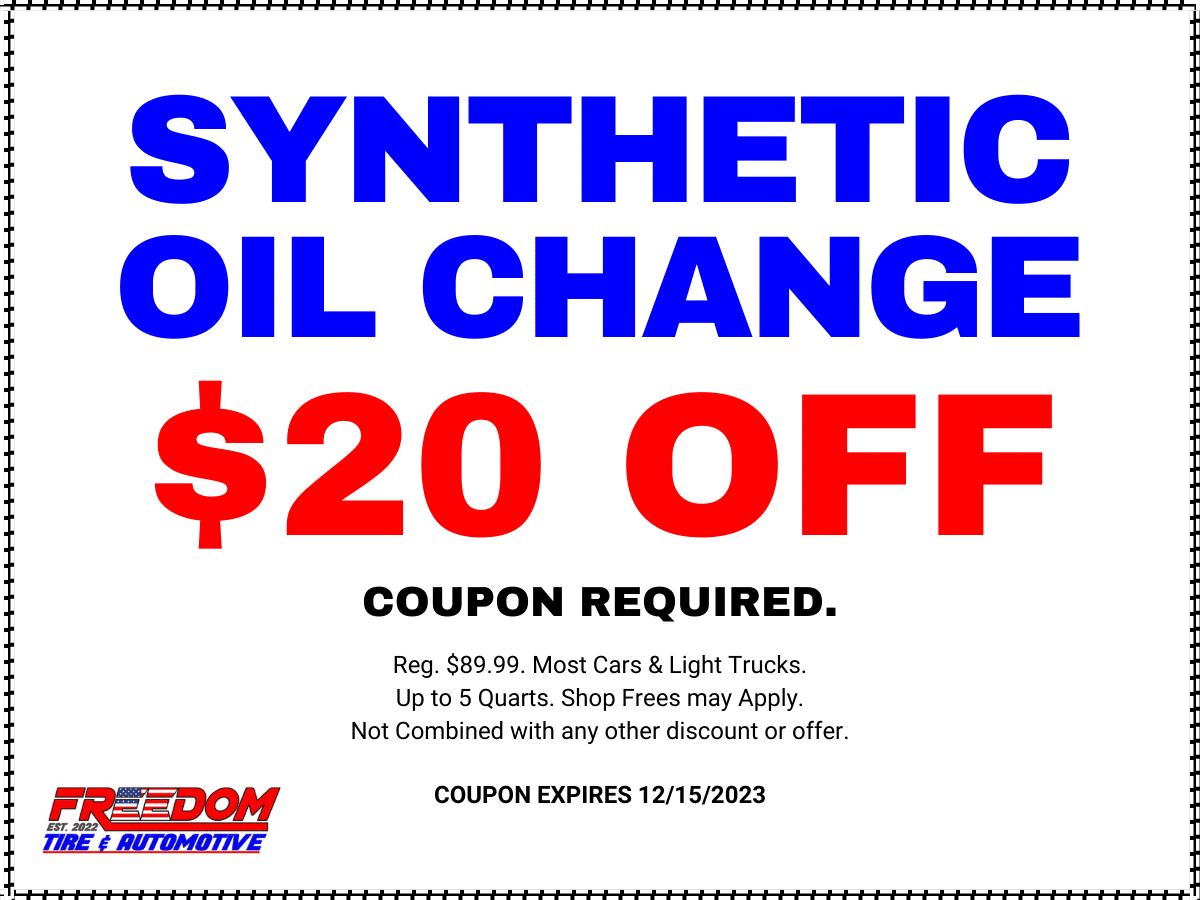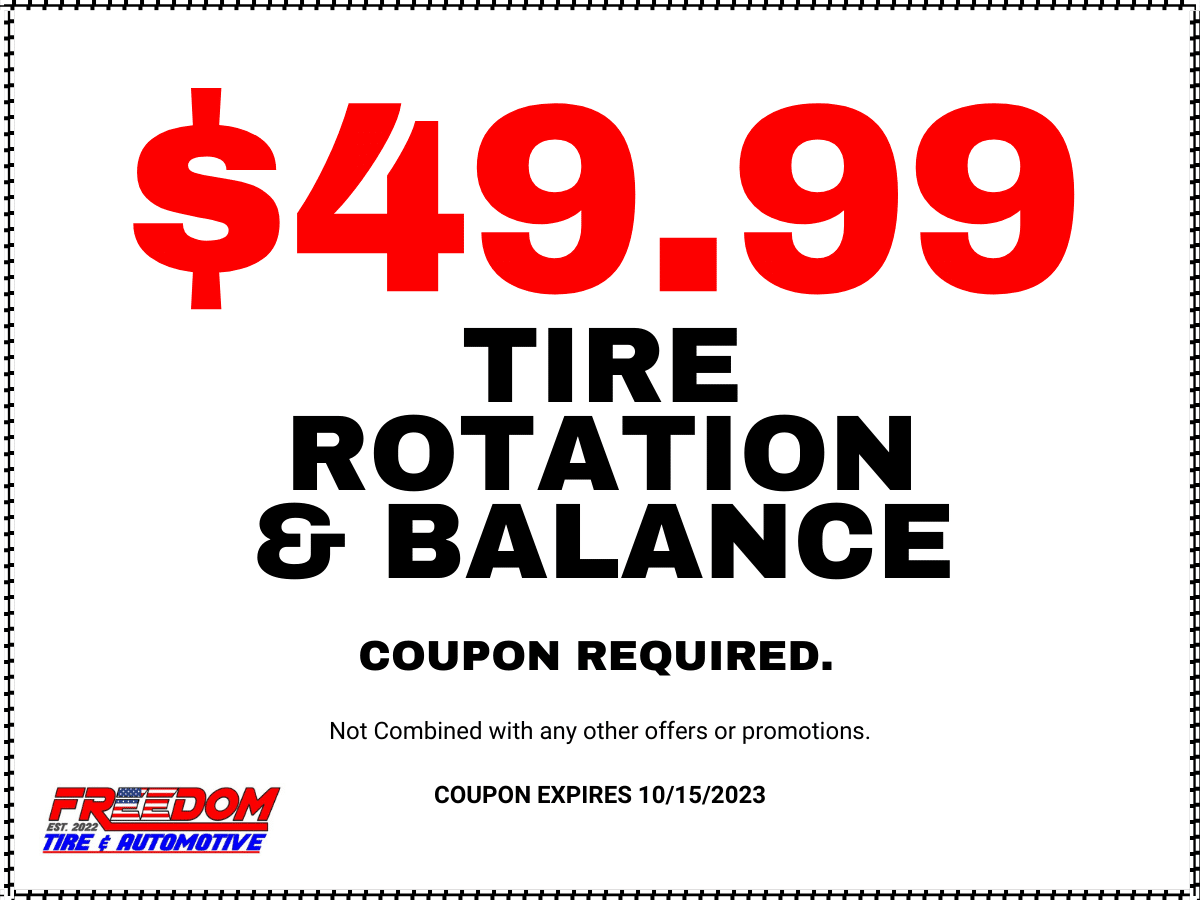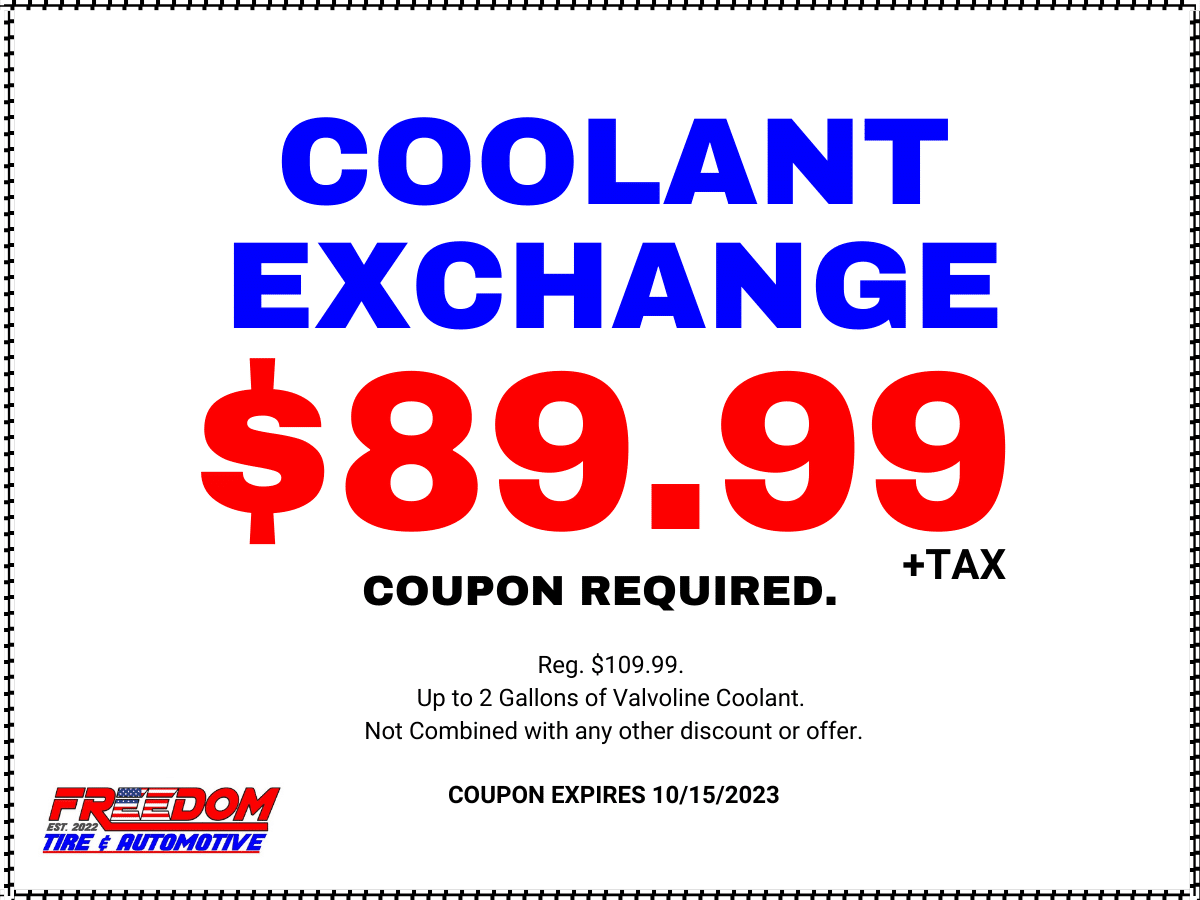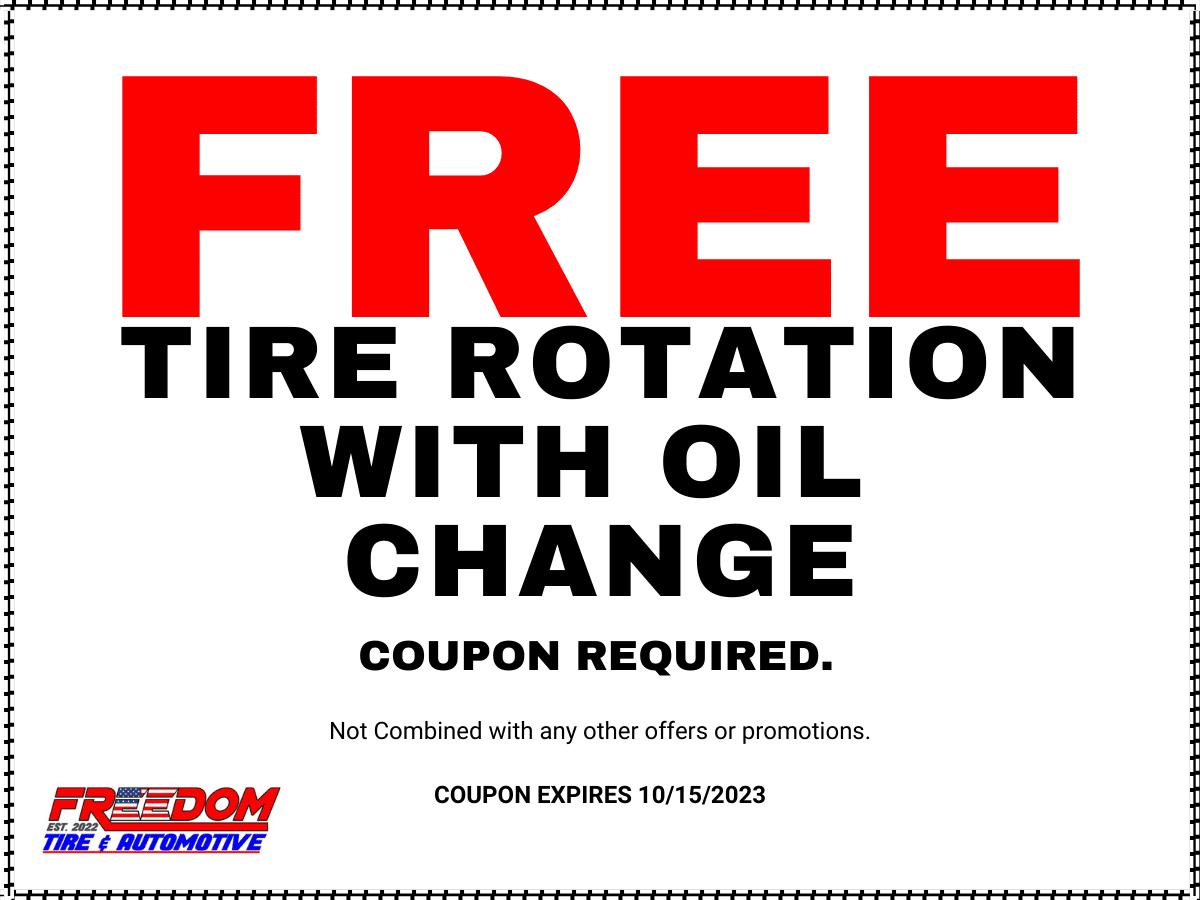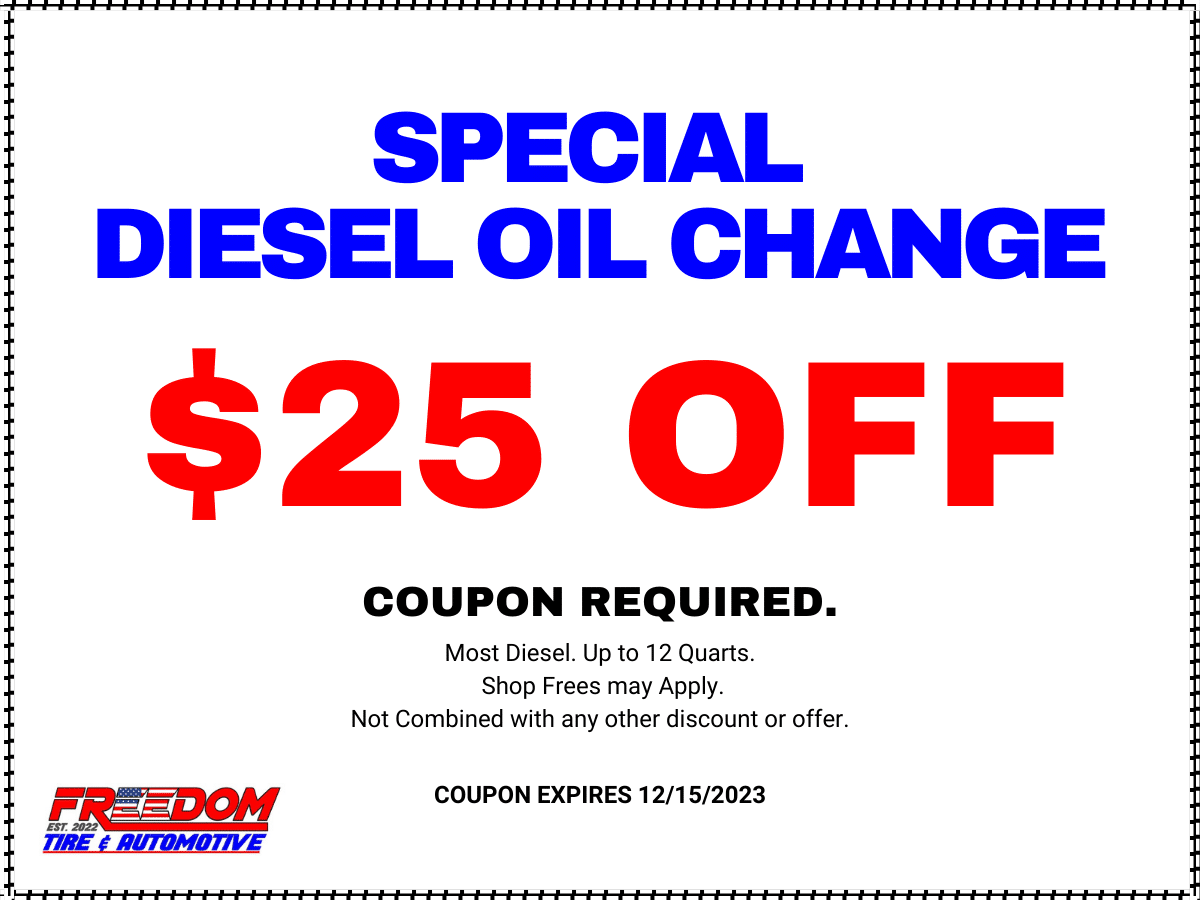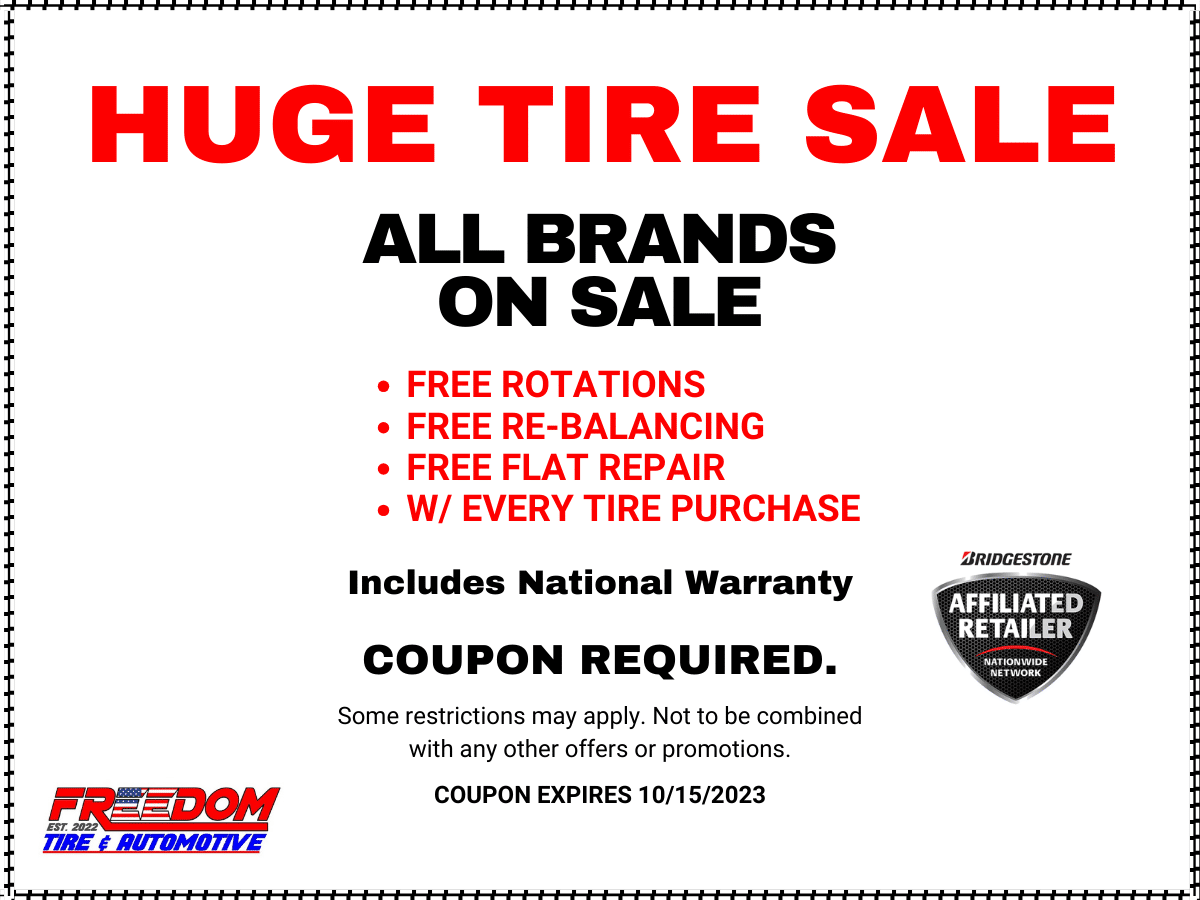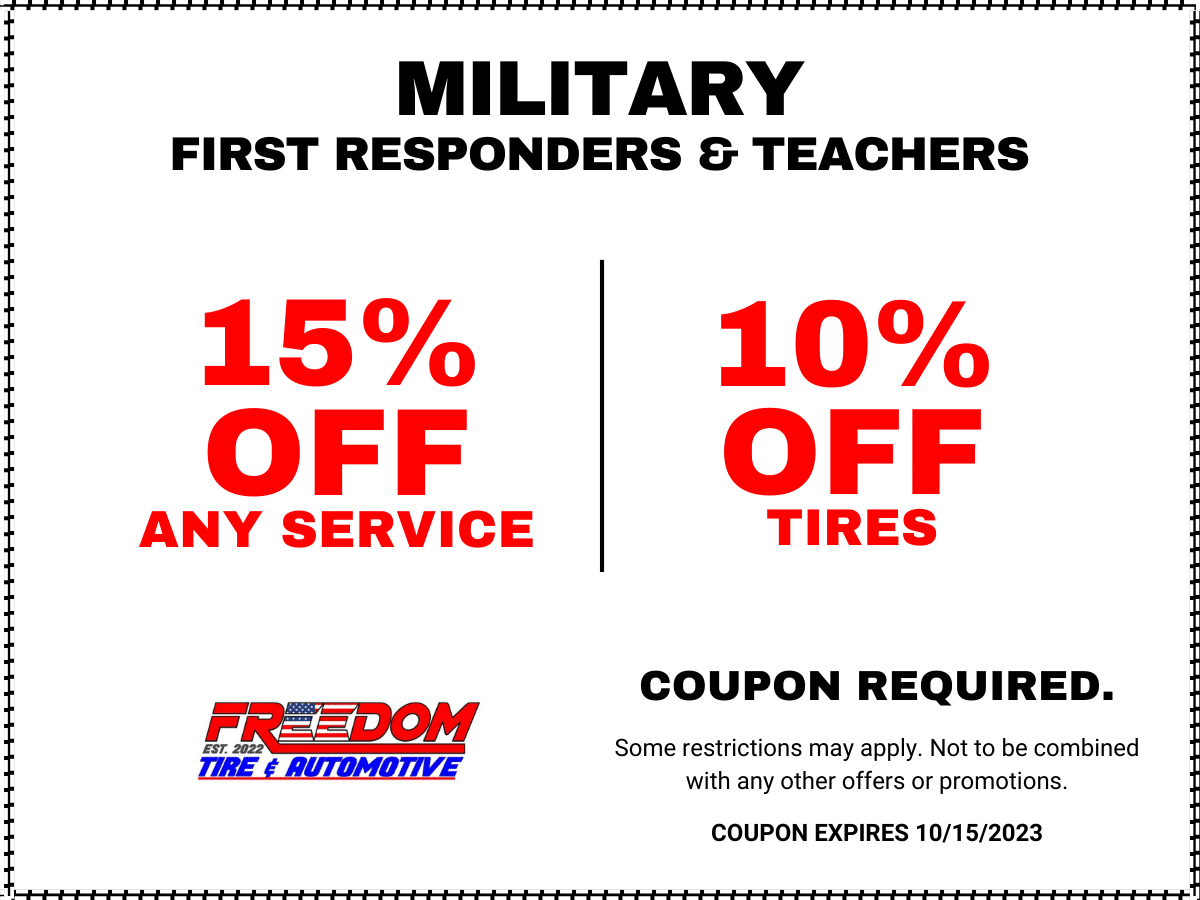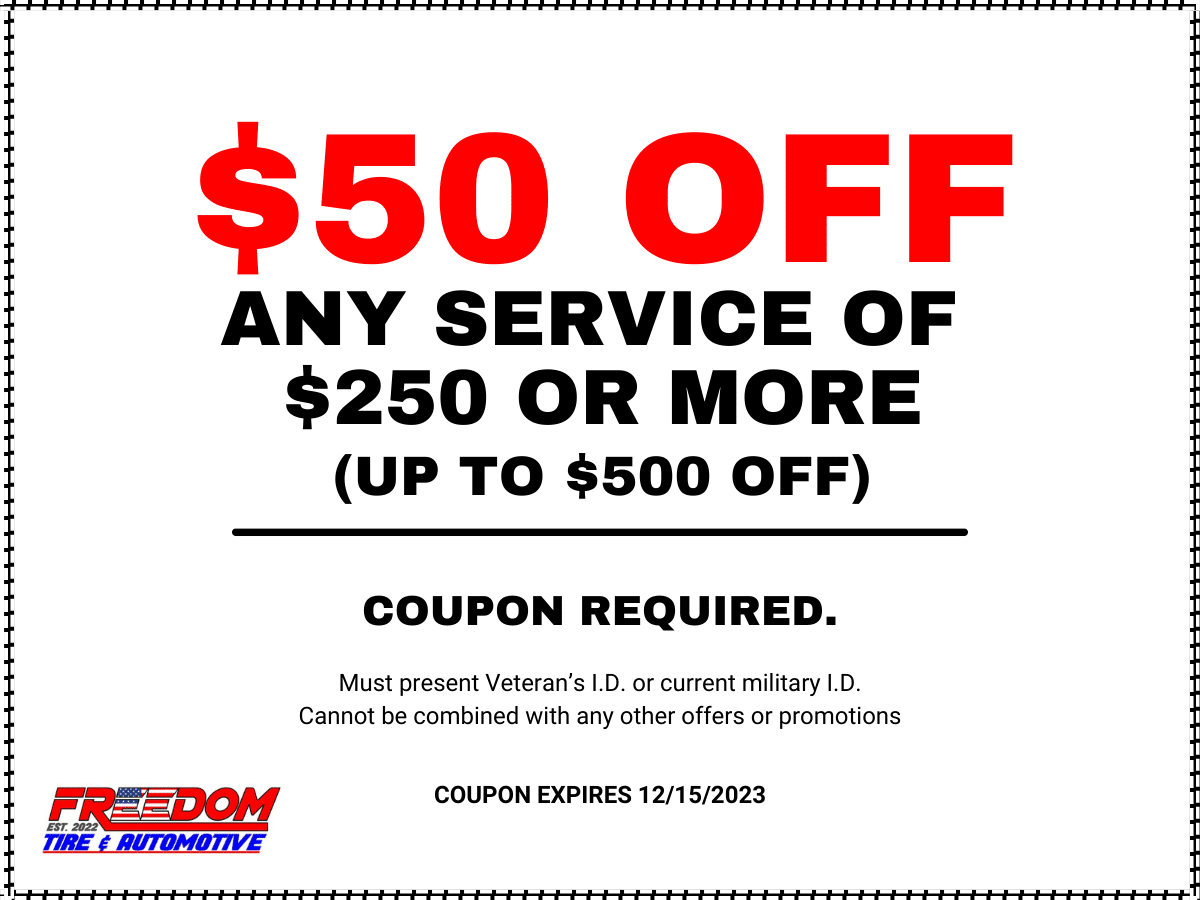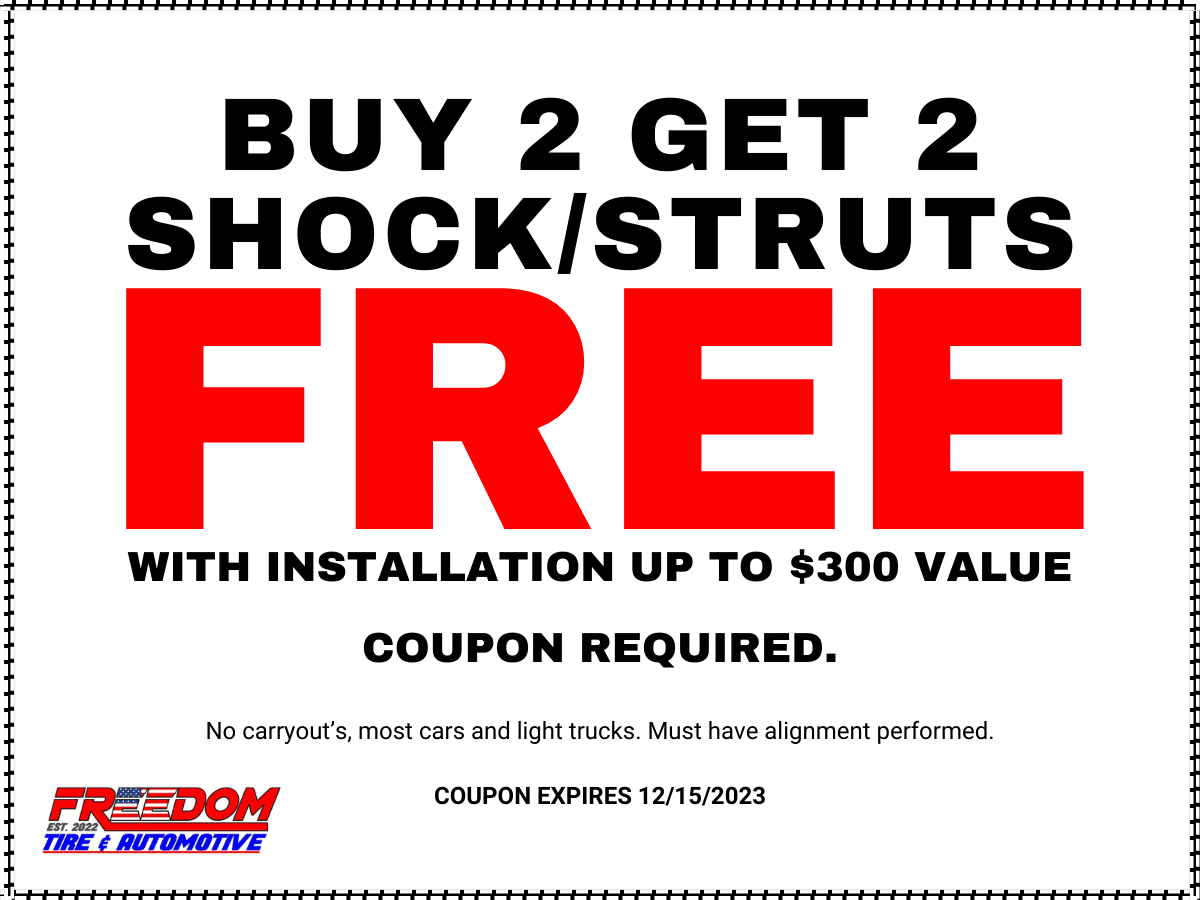 Professional Car A/C Service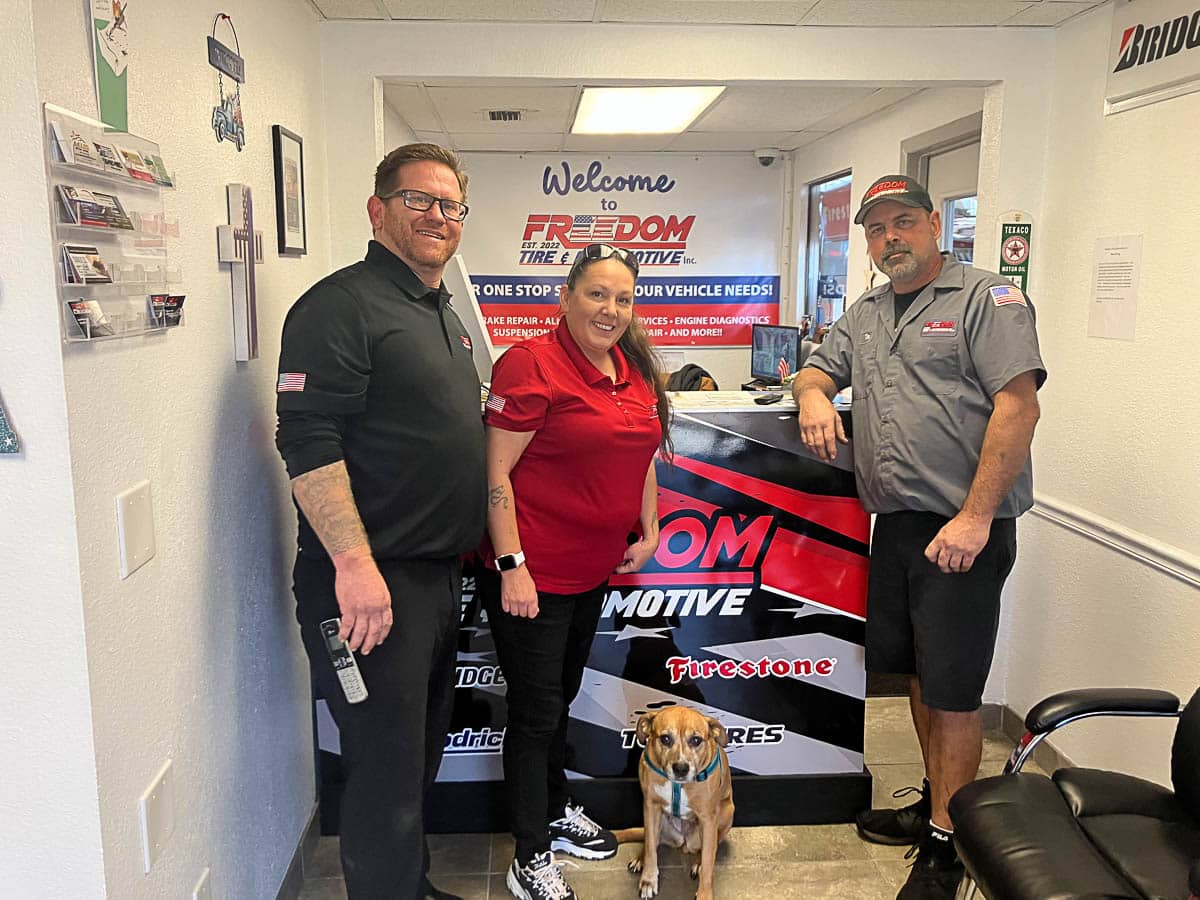 At Freedom Tire & Automotive in Apopka, FL, we offer a range of services to ensure your car A/C system is functioning properly. 
We want our customers to enjoy cool air blasting from their air conditioner during hot and humid summer days. 
Our team of certified technicians are highly trained and experienced in all aspects of A/C repair, ensuring you get the best service possible. 
They can diagnose any problem with your vehicle's air conditioning system, from major repairs to simple maintenance procedures.
Our A/C Inspections
A/c inspection includes checking system for visual leaks, testing system for proper operation of all related components.  Ensuring system is properly charged to capacity.  
R134 and YF1234 A/C inspections include examination of all the components and their connections to make sure everything is working correctly. This includes a visual check for any leaks, as well as a testing to ensure they are operating properly.
If Freon needs to be added or recharged, please note that this would be an additional fee, but rest assured that it's worth the charge to keep your air conditioning running smoothly all summer long!
R134 A/C Inspection $49.99
YF1234 A/C Inspection $109.99
Inspection fees will go towards any cost of repairs.
What is an A/C Recharge
An A/C recharge is a process of refilling the refrigerant in your car's air conditioning system. 
It's important to monitor your car's AC performance because not only does it help keep you comfortable while driving, it can also be an indicator of potential problems with the system.
You'll know that your car's AC needs to be recharged if the airflow becomes weak and hot, or if you smell an unusual odor coming from your vents. 
While there isn't an exact timeline for how often a car A/C should be recharged, on average it should be done once every two years (or whenever recommended by a professional). 
It's best to leave the task of recharging a car A/C to the professionals as they typically have access to high-quality air conditioning kits and tools. 
They will be able to test the gas pressure, check for any leakage, and refill the refrigerant accordingly.
A/C Recharge Service for YF1234 & R134a in Apopka
If you're in need of an evac and recharge for your YF1234, you can trust us! 
We recently invested in a brand new machine specifically designed to service YF1234 systems, meaning that our technicians have the tools necessary to provide a safe, reliable and cost-effective job. 
Having this high level of expertise ensures that all work is completed using the best practices available – so your vehicle gets the best refill it can get. 
Furthermore, our machines also deal with R134a systems, making us the obvious choice no matter what type of journey your car is taking.
Fast and Efficient Service
Our team of certified technicians are dedicated to providing the best service available, so you can get back on the road in no time. With our fast and efficient service, you can be sure you're receiving the best care for your vehicle.
"Stop sweating the small stuff and let Freedom Tire & Automotive keep you cool! Get top-notch A/C Repair & Recharge Service today!"
Proud to serve

Apopka, Altamonte Springs, & Ocoee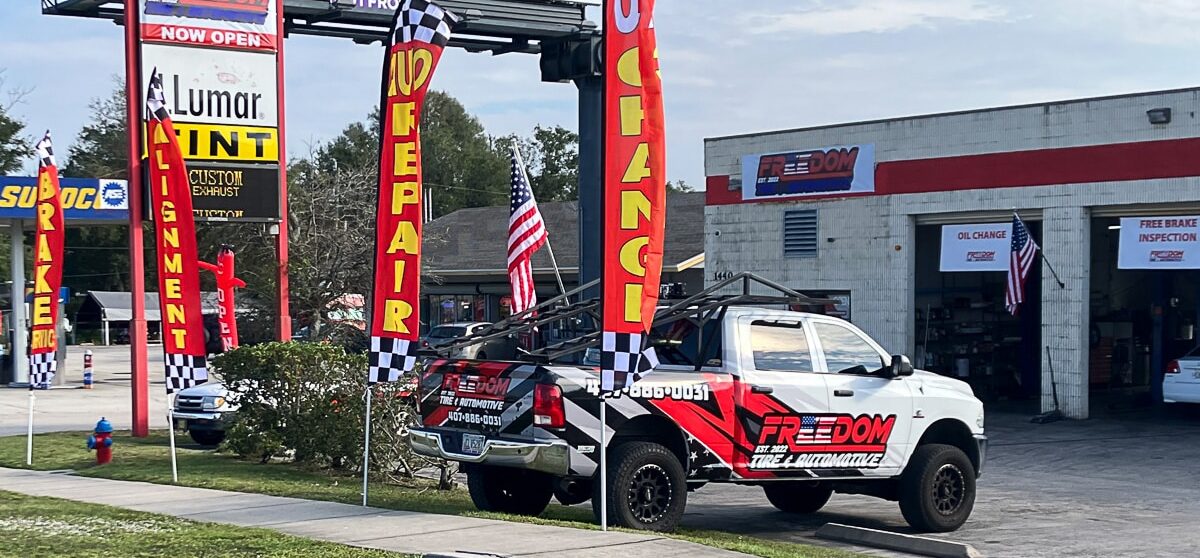 Visit Us At
1440 E SEMORAN BLVD STE 101 APOPKA, FL 32703
Our team has extensive knowledge of all makes and models of cars, so you can trust us to provide you with superior service every time. Plus, our staff is always up-to-date on the latest advances in automotive technology so that we can diagnose any issues quickly and accurately.
We also pride ourself on delivering outstanding customer service. We know how frustrating it can be when something goes wrong with your car or truck, so we strive to make each visit as hassle-free as possible. We'll explain our services, so you understand exactly what's going on with your vehicle before any work is done. And if there are any issues with our services or products, our team will quickly provide a solution or refund without any hassle.
At Freedom Tire & Automotive, we believe everyone deserves reliable automotive care at an affordable price – that's why we offer competitively priced oil changes with top-notch service from experienced technicians using only the best quality parts. Visit us today if you're in Florida and need an oil change! Our friendly staff will be happy to answer any questions you may have about our services or help you choose the right type of oil for your vehicle's needs. Let us help keep your car running smoothly!