Hello, fellow truck enthusiasts and valued customers of Freedom Tire & Automotive! We're thrilled to have you here on our blog, where we love to share insights, tips, and information about all things automotive. Located in the heart of Apopka, FL, at 1440 E Semoran Blvd Ste 101, our shop is dedicated to providing top-notch automotive services. From custom exhaust installations to brake repairs, we've got you covered. But today, we're diving into a topic that's particularly exciting for truck owners:
leveling kits
. Have you ever noticed how some trucks have a front end that sits lower than the rear? Or perhaps you've wondered how to enhance your truck's appearance and performance? Well, you're in the right place! In this article, we'll explore what a leveling kit is and the key benefits of installing one on your truck. Stay tuned as we take a closer look at this fantastic upgrade that can transform your truck's aesthetics and capabilities. Whether you're a seasoned off-roader or simply want to give your truck a more balanced look, a leveling kit might be just what you need.
What is a Leveling Kit?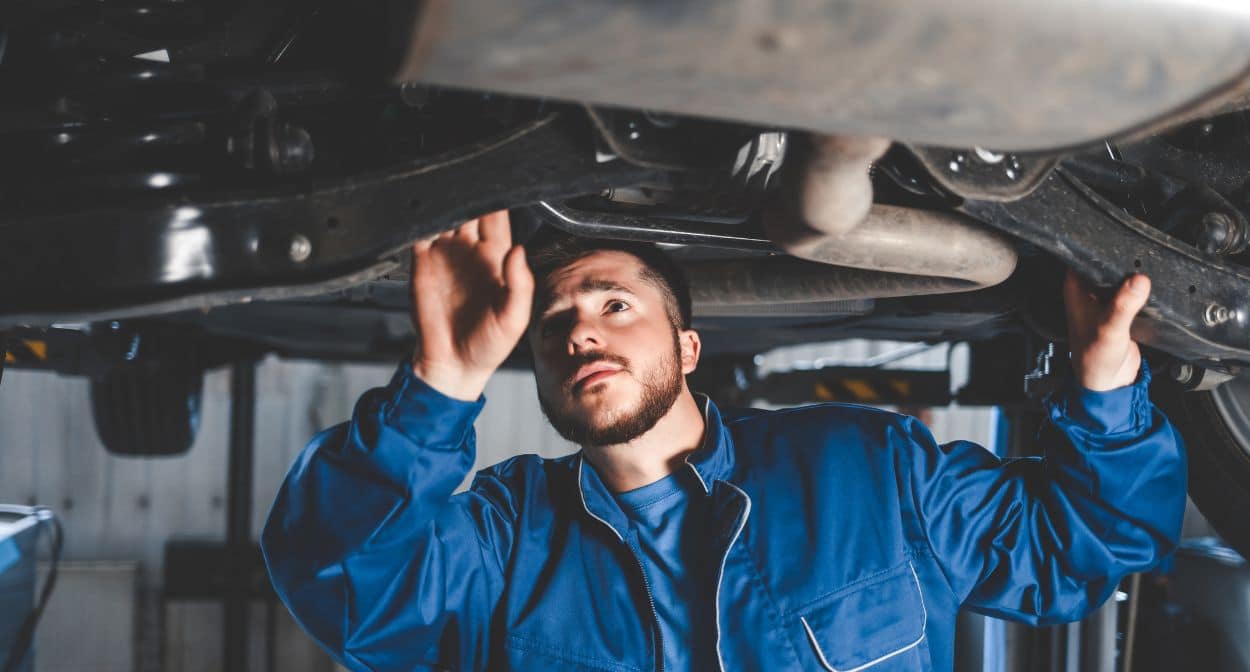 A leveling kit is like a little magic touch for your truck. It's a simple yet effective solution that addresses a common issue many truck owners face: the uneven stance. Let's break it down:
Definition and Explanation:
A leveling kit is a set of spacers that are installed on the front suspension of a truck. Its primary purpose? To raise the front end, making it level with the rear. It's a subtle change that can make a big difference!
How It Works:
Imagine your truck as a seesaw. Sometimes, the front end is lower than the rear, creating an uneven appearance. A leveling kit lifts the front, balancing it out. It's like adding a little extra weight to one side of the seesaw to make it perfectly level.
Why Trucks Have an Uneven Stance:
You might wonder why trucks are designed this way in the first place. It's mainly to accommodate additional weight in the bed or when towing. Without a load, the rear sits higher. A leveling kit corrects this, giving your truck a balanced look, whether it's loaded or not. At Freedom Tire & Automotive, we understand that every detail matters when it comes to your vehicle. A leveling kit is more than just a cosmetic upgrade; it's a way to enhance your truck's overall performance and appearance. So, if you've ever looked at your truck and wished for a more balanced and robust stance, a leveling kit might be the answer. It's a small change that can make a big impact, and we're here to help you every step of the way.
Key Benefits of Installing a Leveling Kit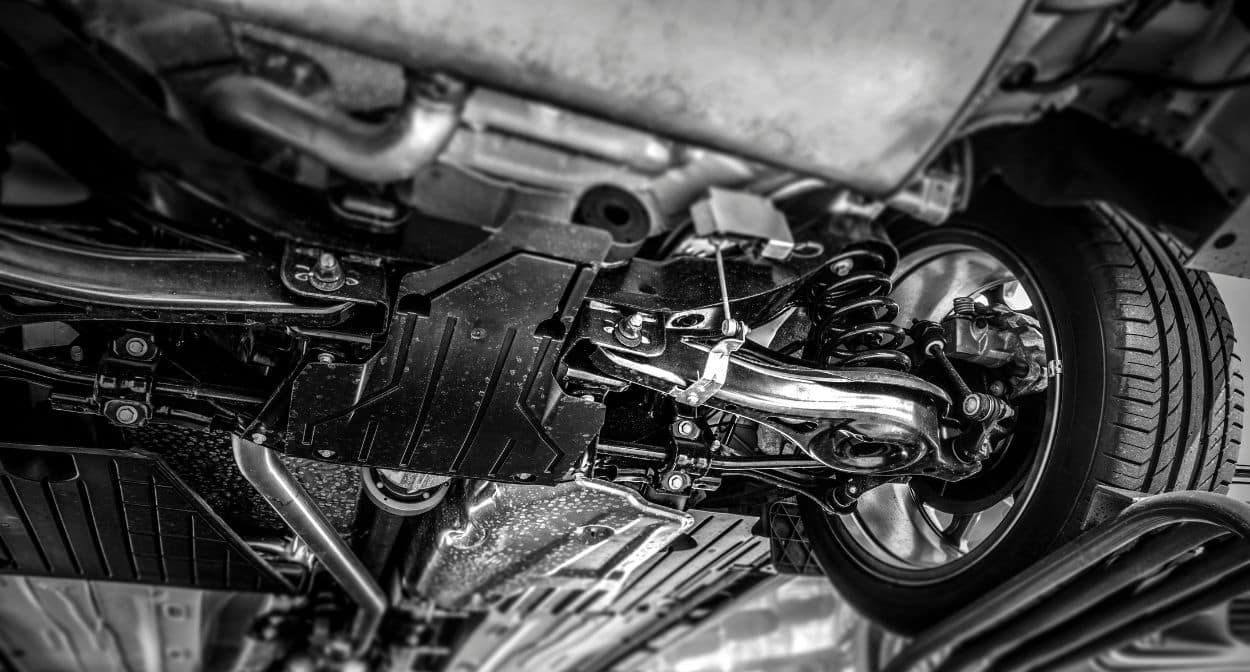 Now that we've covered what a leveling kit is, let's dive into the exciting part: the key benefits of installing one on your truck. Trust us, there's more to it than just looks!
Improved Appearance:
Balanced Beauty: A leveling kit gives your truck a more balanced and aesthetically pleasing look. It's like a fresh haircut that brings everything into proportion! Customization: Want to add larger tires or custom wheels? A leveling kit provides the clearance you need to personalize your truck to your taste.
Enhanced Off-Road Performance:
Adventure Ready: Love off-roading? A leveling kit improves your truck's ability to tackle rough terrains by providing better ground clearance and stability. Smooth Ride: Whether you're on a rocky trail or a muddy path, a leveling kit helps your truck navigate with ease and confidence.
Increased Ground Clearance:
Room to Roam: A leveling kit lifts the front, allowing for larger tires and better clearance over obstacles. It's like giving your truck longer legs to step over hurdles! Protection: More ground clearance means less risk of damage to the undercarriage when off-roading or driving over uneven surfaces.
Why Choose Freedom Tire & Automotive for Leveling Kit Installation?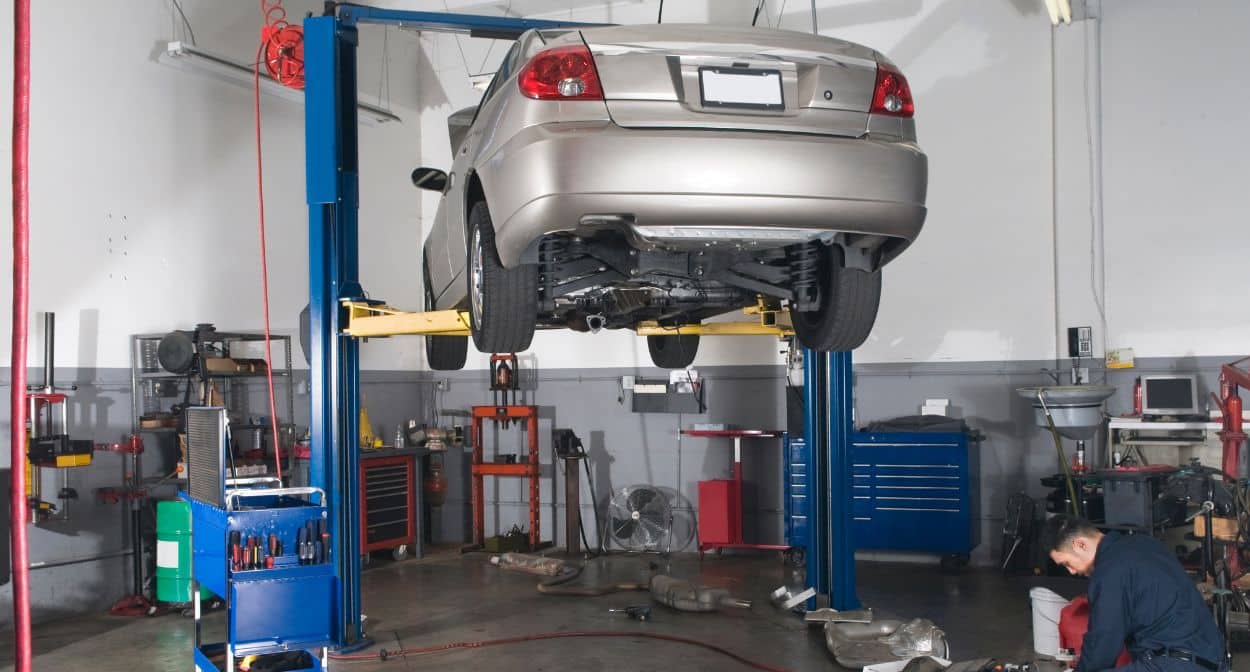 You might be thinking, "A leveling kit sounds great, but where should I get it installed?" Well, we're glad you asked! Here's why Freedom Tire & Automotive is your go-to place for
leveling kit installation
:
Expertise and Quality Workmanship:
Skilled Technicians:
Our team of experienced technicians knows trucks inside and out. We treat every vehicle like our own, ensuring top-notch installation.
Quality Products:
We use only the best
leveling kits,
tailored to fit your specific truck model. Quality matters to us, and we know it matters to you too.
Comprehensive Services:
One-Stop Shop:
From suspension repair to wheel alignment, we offer a wide range of services to keep your truck running smoothly. A leveling kit is just one of the many ways we can enhance your vehicle.
Customer-Centered Approach:
Your satisfaction is our priority. We take the time to understand your needs and provide personalized solutions.
Convenient Location:
Heart of Apopka:
Located at 1440 E Semoran Blvd Ste 101, Apopka, FL 32703, we're easily accessible and ready to serve you.
Flexible Hours:
With our convenient business hours (Monday – Friday, 7:30 AM – 5:30 PM; Saturday, 8:00 AM – 4:00 PM), we're here when you need us.
Community Connection:
Part of the Apopka Community:
We're more than just a business; we're part of the community. We understand the local driving conditions and what truck owners in the area need.
Trusted and Reliable:
Our reputation speaks for itself. We're proud to be a trusted name in the Central Florida/Orlando Area, including Apopka, Altamonte Springs, Ocoee, and beyond. Choosing Freedom Tire & Automotive for your leveling kit installation means choosing expertise, quality, and a team that genuinely cares about you and your truck. We're excited to help you transform your truck and elevate your driving experience.
Wrap Up
Well, there you have it, friends and fellow truck lovers! A leveling kit is more than just a piece of hardware; it's a gateway to a whole new world of possibilities for your truck. From enhancing its appearance to boosting off-road performance, the benefits are truly remarkable. Here at Freedom Tire & Automotive, we're passionate about helping you get the most out of your vehicle. Whether it's a leveling kit, an oil change, or a complete engine repair, we're here to provide top-quality service with a smile. So why not give your truck the upgrade it deserves? Come visit us at 1440 E Semoran Blvd Ste 101, Apopka, FL 32703, or give us a call at (407) 886-0031. Let's make your truck not just a mode of transportation but a statement of style, strength, and adventure.